Orange County Botox, Fillers & Injectables

Orange County Botox Fillers & Injectables Center
At Surgical Oasis Institute, an Orange County Botox Fillers & Injectables Center, we offer different ways to help reverse the aging process. Patients can achieve a more youthful and rejuvenated look using non-surgical treatments including dermal filler's and BOTOX® injections. This helps correct lines, wrinkles, and facial volume loss in different areas of the face such as cheeks, lips, under eyes and more.  Dr. Iraniha will consult and discuss with you to help determine the best choice of injectable products and treatment plan to achieve lasting effects.
Orange County Botox Fillers & Injectables Products
BOTOX®
-BOTOX® is an FDA approved neurotoxin derived from a natural protein called botulinum toxin.  This neurotoxin blocks nerve signals which allow the muscle to relax to improve and smooth wrinkles, frown lines, crows' feet and a many areas of the face and neck. The treatment itself takes minutes with minimal recovery time.  Results develop from 5-14 days and last 3-4 months.Consult with Dr. Iraniha what are the best choices for your Botox treatment Orange County



Here are common JUVÉDERM® products are used:
JUVÉDERM® Ultra Plus XC: Used for lack of fullness in lips
JUVÉDERM® Volbella® XC: Used for lack of fullness in the lips and can help soften vertical lip lines
JUVÉDERM® Voluma® XC: Used for flattened, sagging or drooping of the cheeks by adding volume to lift and contour
JUVÉDERM® Vollure™ XC:  Used for lines around the nose and mouth to give a smoother look
JUVÉDERM®
JUVÉDERM® is a family of injectables made up of a naturally occurring substance, called hyaluronic acid.
This substance provides moisturizing properties to the skin naturally in the body.  JUVÉDERM® injectables can instantly provide volume, lift and add smoothness to areas affected by aging.
Results can last up to one year with very minimal down time after treatment. The consultation and treatment can take anywhere from 30 minutes to an hour.
Depending on the type of correction to be made, a different form of JUVÉDERM® will be used due to different consistencies of the products.
Consult with Dr. Iraniha the best option for your JUVÉDERM® procedures in Orange County
KYBELLA
KYBELLA is the only FDA approved injectable to treat moderate to severe fat accumulation in the chin area. Deoxycholic acid is a naturally occurring molecule in the body that breaks down the cell membranes of fat cells. The results from KYBELLA are long term due to the fat being targeted, destroyed and excreted through the bodies lymphatic and circulatory system.  Treatment takes about 30 minutes with results developing within a few weeks after treatment. Talk with Dr. Iraniha about the best option for Kybella treatment on our Orange County Botox Fillers & Injectables Center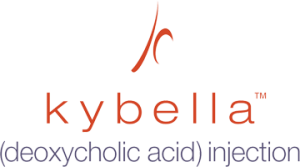 Orange County Botox Fillers & Injectables by Cities
Buena Park
La Palma
Cypress
La Habra
Los Alamitos
Seal Beach
Laguna Niguel
Foothill Ranch
Irvine
Corona Del Mar
Costa Mesa
Dana Point
Lake Forest
Laguna Woods
Huntington Beach
Laguna Hills
Aliso Viejo
Newport Coast
Newport Beach
San Clemente
San Juan Capistrano
Westminster
Mission Viejo
Santa Ana
Fountain Valley
Tustin
Anaheim
Brea
Fullerton
Garden Grove
Orange
Placentia
Yorba Linda
Orange County Botox Fillers & Injectables by Zip Code
90620
90623
90630
90631
90720
90740
92607
92610
92620
92625
92626
92629
92630
92637
92647
92653
92657
92656
92663
92673
92675
92685
92692
92705
92708
92780
92801
92807
92831
92840
92865
92870
92887