Dr. Iraniha Small bowel resection laparoscopy surgery
This video clip demonstrates my technique for laparoscopic surgery resection of a rare small bowel gastrointestinal stromal tumor (GIST). This video was a 48 years old male who presented to the emergency room with severe abdominal pain for one day and his ct scan showed a large tumor coming off of his small intestine. He underwent a laparoscopic surgery resection of small bowel and its neoplasm with primary intracorporeal anastomosis. The tumor was removed through a small 4 cm skin incision around his umbilicus and his final pathology showed benign gastrointestinal stromal tumor with no evidence of malignancy. This operation was performed through four small incisions and took 1 hour and 20 minutes. At the Orange County hernia repair center Dr. Iraniha performed minimally invasive surgery including laparoscopic and robotic surgery to improves the patients' outcome and makes an amazing difference in their recovery.
At Surgical Oasis Institute an Orange County Laparoscopic and Robotic Surgery center Dr. Iraniha has the expertise to perform all complex laparoscopic and robotic surgical procedure to minimize the patients' postoperative pain and improve their outcome. For more information about the laparoscopic or robotic surgery, please contact Dr. Iraniha at 949-646-8444.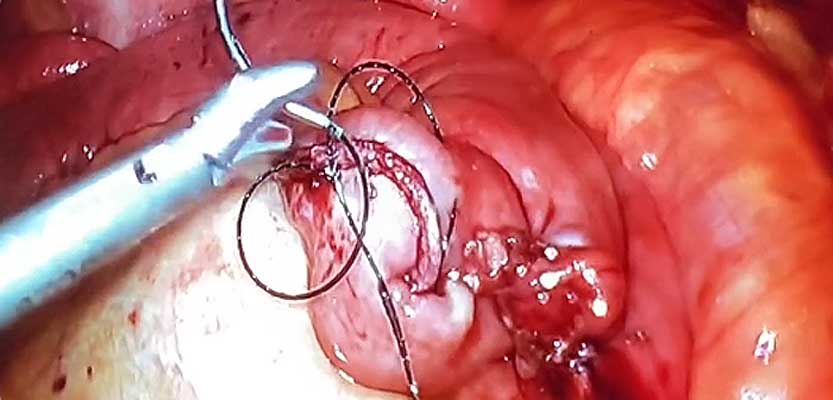 Dr. Iraniha Small bowel resection laparoscopy surgery video